---

SAN Boot Windows - Windows iSCSI Software Targets
Kernsafe iStorage Server
Kernsafe iStorage Server - 64-bit version 6.0.1600.2280 tested. A free version is available for download (iStorage Server Free) - you will need to register for an account in order to apply for a free license. Registering for an account is relatively straightforward - at the time of writing it's possible to download a 20-day trial version without registering.
Service Name: iStorageService
Product
Licence
Trial
Open source
BIOS
UEFI
(Stage1)
UEFI
(Stage2)
32-bit
64-bit
native
Portable
Kernsafe iStorage Server

Version 6
Proprietary
FREE Version or Trial available
NO
YES
YES
NO
✔
✔
✘
UEFI (Stage1) - the initial stage when running Windows Setup (setup.exe) to install Windows, up until the first reboot (Windows needs to restart to continue). This stage is initiated by issuing a SANHOOK command in iPXE and then PXE booting the Windows Preinstallation Environment (WinPE) and running setup.exe.
UEFI (Stage2) - all Windows installation steps proceeding UEFI (Stage1). Executed by issuing a SANBOOT command in iPXE after UEFI (Stage1) has completed.
This page contains the following sections -
NOTE - the screenshots in this page were captured from iStorage Server version 4.35. Version 6.0 is the most recent release at the time of writing - there do not appear to have been any significant changes in the User Interface.
Screenshot of ntoskrnl.exe error message when starting UEFI (Stage2) -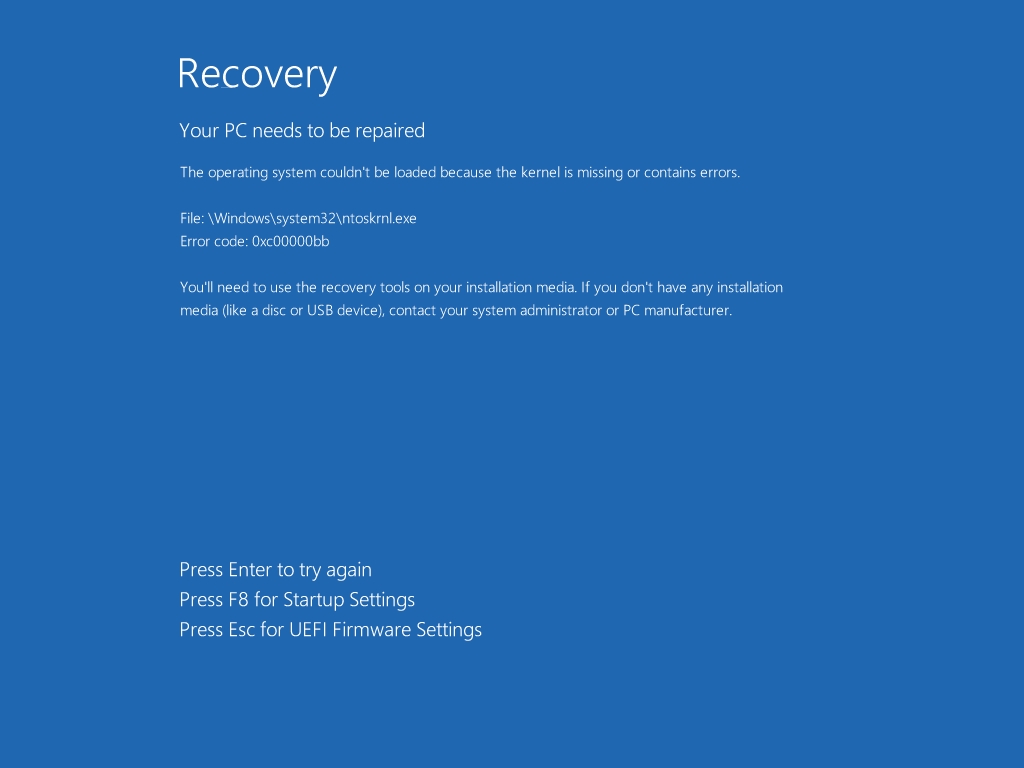 Configuring iStorage Server
The process for creating a Simple Target using a dynamic (aka Sparse, expandable) type VHD is detailed below -
Storage > Create Target (or press Ctrl+N) -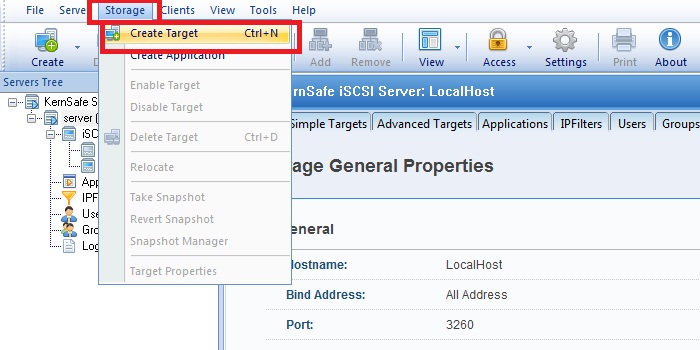 Select Virtual Hard Disk (VHD) > Next > -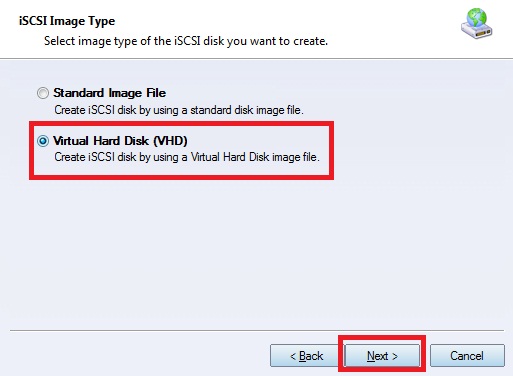 Select Create a new image file > enter filename and path (e.g. iSCSI_target1.vhd) > set the required size > select Dynamically expanding Next > -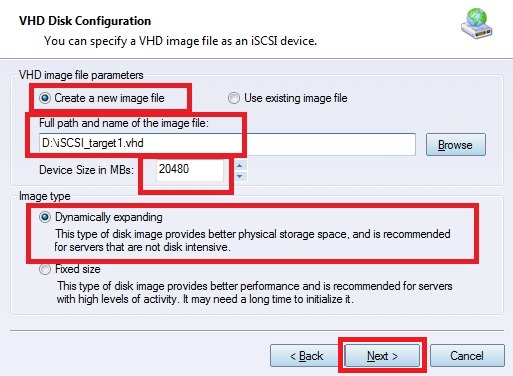 Set a Target Name: > Finish -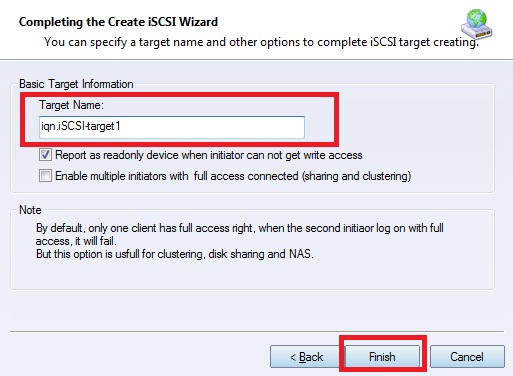 The device should now be displayed in the console window -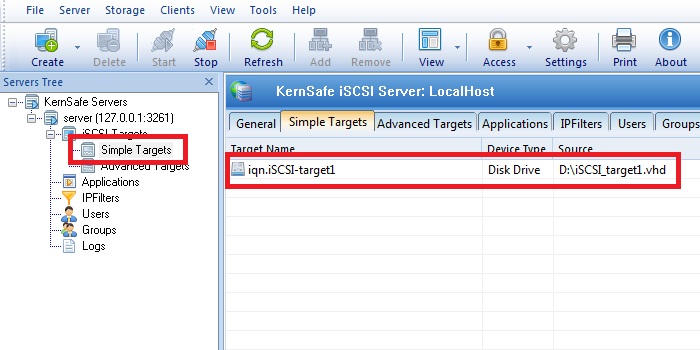 Could not open SAN device: Error
If you receive the following error when attempting to run the SANBOOT or SANHOOK commands in iPXE...
Could not open SAN device: Connection reset (http://ipxe.org/0f0a6039)
... try to Stop and (Re)start the service.

Consider disabling the service at start-up (tools > Service Settings... > iSCSI Service (tab) > disable "Auto start iSCSI service after windows startup") and manually starting as required.

.

Document date - 14th June 2019