---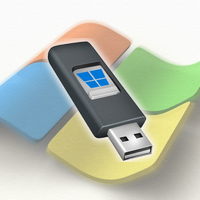 Page contents -
Windows To Go
Windows To Go is a portable version of Windows that can be booted from a USB device on multiple systems. It can be used for a range of functions including -
Primary operating system
Personal workspace
Deploying Windows
Disk/partition imaging
Data backup
System/data recovery
System restore
Forensic analysis
Password reset
Offline Virus Scan
When a Windows To Go Operating System is booted on a different machine, it will enter a hardware discovery mode and will attempt to install drivers. This process only occurs on the first boot on a new device - on subsequent (re)boots the hardware is remembered and the boot process is significantly faster.
Windows To Go hardware discovery -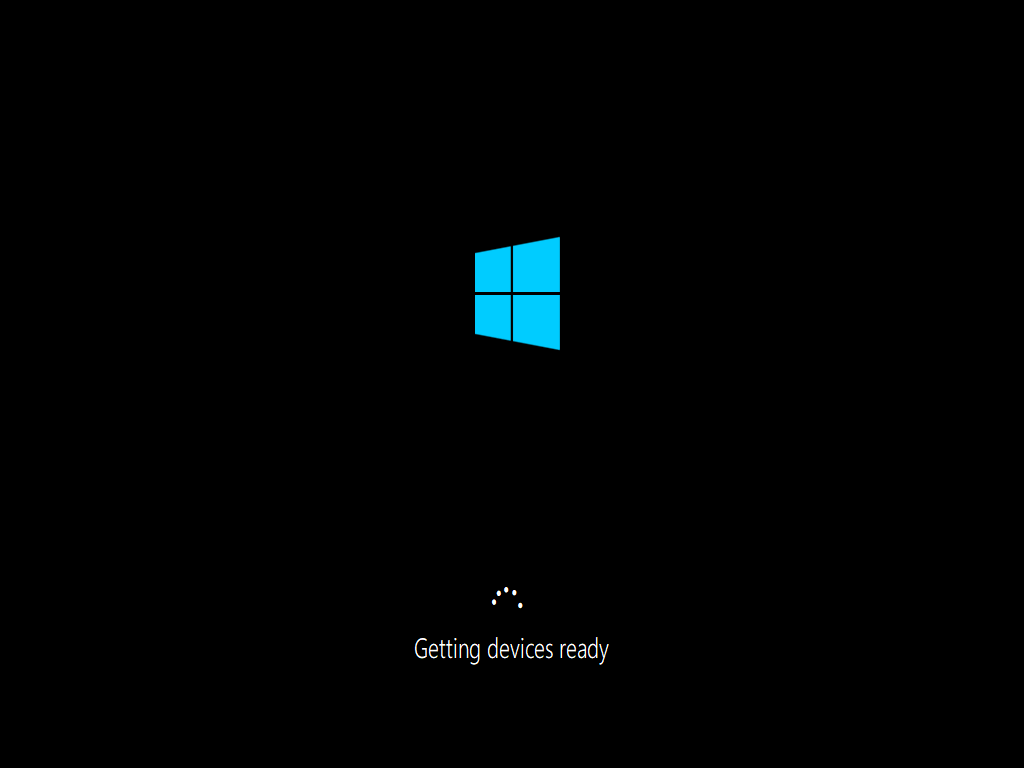 Officially only Windows 8/8.1/10 Enterprise Editions and Windows 10 Education support Windows To Go - there are reports of non Enterprise/Education editions working, however these are not supported by Microsoft and there may be activation issues on different devices. In tests, Professional editions of Windows 10 and 11 activated via KMS also remained activated when booted on different hardware.
Windows To Go is no longer officially supported, with Microsoft documentation stating that support was removed in Windows 10 version 2004 (10.0.19041) -
"....Windows To Go is removed in Windows 10, version 2004 and later operating systems. The feature does not support feature updates and therefore does not enable you to stay current. It also requires a specific type of USB that is no longer supported by many OEMs...."
Whilst the Windows To Go workspace creator has been removed, the operating system continues to work in Windows To Go mode, including the most recent versions of Windows at the time of writing (Windows 10 version 21H2 and Windows 11 version 21H2). The Microsoft DiskPart and DISM utilities can be used as an alternative to the workspace creator. Using these tools, the methods documented in this guide can be used to work around some of the limitations and restrictions in the Windows To Go workspace creator.
Microsoft has only certified a very limited range of hardware for Windows To Go (see here). Certified devices are primarilly fixed type disk USB 3.0 thumb drives and they were prohibitively expensive for most users when released - the IronKey W300 for example had a price of $129 for the 32GB model (based on a hardware review from 2013).
Windows To Go can be installed on USB 2.0 flash drives (fixed type disk), however this is not recommended as the system will be frustratingly slow to the point of being unusable. There are reports of Windows To Go working on Removable Disk type USB flash drives - but only when Windows To Go is installed to a .vhd file. USB 2.0 external/portable USB hard disks will also run Windows To Go, however USB 3.0 devices are recommended. An external USB Solid State Drive (120GB Integral Portable SSD) was used in this guide - cost = £25 in May 2022.
For more information about Windows To Go see here.
Windows Image (WIM) Format
The Windows Image (WIM) format was introduced in Windows Vista as a means of simplyfying Windows deployment. Windows source files are usually distributed as .iso virtual disc images. When mounted or burned to disc, the Windows installation files can be located in /sources/install.wim.
Windows installation files in /sources/install.wim are sysprepped - generalizing the image to remove computer-specific information such as installed drivers and the computer security identifier (SID). The contents of install.wim can be applied/extracted to a local drive and boot files created manually - booting the drive will then compete Windows setup.
WIM files, including install.wim, can contain multiple images. As an example, install.wim from en-us_windows_11_business_editions_updated_nov_2021_x64_dvd_0bf06ee2.iso contains 10 different images - including Enterprise, Education and Professional versions of Windows 11.
The Deployment Image Servicing and Management tool (DISM) can be used to apply/extract images from install.wim - when using DISM the /Index: switch is used to select which image to apply.
Document date - 6th July 2022